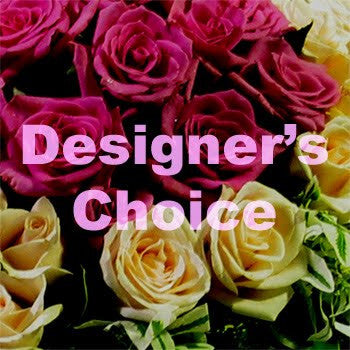 Designer's Choice
Hong Kong Flower Shop
$262.00
From time to time we hear from our customers asking us why there is a product called "Designer's Choice". An interesting question indeed.
Very often, when I don't have good knowledge of something - such as when I'm in a Mexican restaurant - I tend to ask for recommendations or advice. So we make available this interesting product choice so that when our customers are not sure what or which flowers they want to send to their friends or beloved ones in Hong Kong, they can simply choose this and our professional floral designers will help them prepare a unique arrangement or flower bouquets to be sent to Hong Kong.
So next time when you are not sure or can't decide which flowers to send to Hong Kong, we're here to help you! Depending on the budget you would like to spend, you may choose among , Good, Better or Best and we'll help you deliver a great surprise to your friends, relatives, beloved ones business associates, partners in Hong Kong. Our Designer's Choice is guaranteed to be your first choice. Every time!
Since 1998, our professional floral designers in Hong Kong Flower Shop have been helping our happy customers like you send flowers and smiles to your family, friends and business partners in Hong Kong. We offer same day flower delivery service throughout Hong Kong with 100% satisfaction guarantee. Shop with us with full confidence!